The posts and journals published here have been carefully curated and crafted as a true labor of love. If you've found this content useful, please consider making a contribution below.
Send a donation
We're all fighting the good fight. Any donation is appreciated. If I could do this full time I would!
Bitcoin On-Chain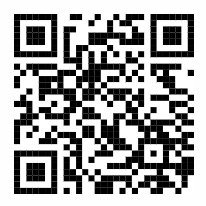 bc1qsf68mwja5w8caakq2zcly8el2a2uzs20hyk056
Lightning
Lightning via Paywall.Link Lightning via Tippin.me
Fiat
Help Spread the Word
Have a website or use social networking sites like Twitter, Facebook, or LinkedIn? Consider sharing the content found on Crypto Words or linking to https://cryptowords.github.io.
Follow us on social media
We're active on Twitter and use it as our main line of communication. — We don't rapid fire posts but add commentary where we see fit. Posts are typically links to our content here, trolling nocoiners, sarcastic remarks, and other things regarding development of this site.
Give us a follow:
Subscribe to our newsletter
There are now hundreds of subscribers. You should sign up too - apparently it's pretty good.
Our pledge
We'll never sell you out.
We'll never shill you shitcoins.
We'll only deliver what is promised.
Read Words